ACRYLIC POUR 
BASIC LEVEL
About this workshop
Create stunning abstract art with Acrylic Pour at our Discovery Workshop. Understand the nature of acrylic paint and how it differs from other types of paint. Learn about the materials and tools involved in this energetic art form. Walk through basic pouring techniques with hands-on practice on canvas panels. Then create your unique abstract art piece at the end of the session with confidence!
A therapeutic art activity that is great for relieving stress and as a fun weekend activity with friends and family. Suitable for all ages, no prior art background is required.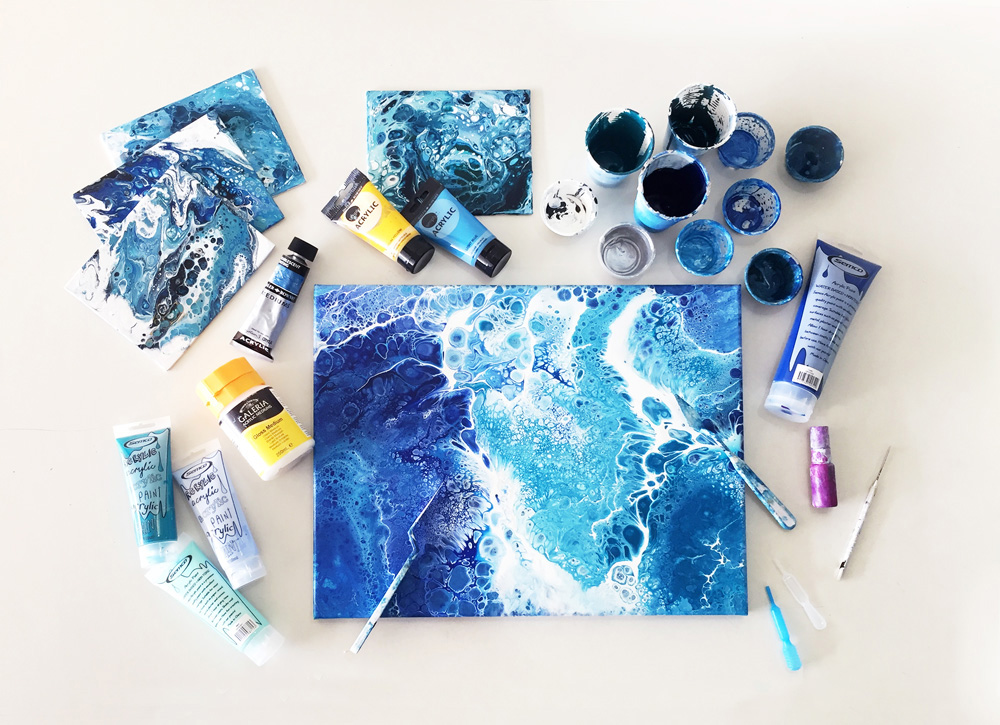 Materials and tools provided:
3 x canvas panels (5″ x 7″)
1 x stretched canvas (8″ x 10″)
Acrylic paint
Pouring medium
Additive for lacing effect
Artist apron
Plastic gloves
Plastic cups
Mixing sticks
Palette knives
Aluminium trays
Other tools as applicable
Collection of artworks
Participants may choose to self-collect their works after 3 days from Artefakts studio or opt for mailing to their local address.
Workshop Fee
$110.00 per pax
Duration: 2.5 hrs
Course Schedule
Weekends – details available upon booking
Max class size: 8