PREMIUM COLLECTION
The muted hues and subtle tones of this Premium Collection convey a sense of refinement and quiet sophistication. Excellent as exquisite corporate gifts for your valued business associates and clients, as well as personal gifts to show your heartfelt appreciation for the people you care.
Each cover features a beautifully hand-marbled design personally produced by Artefakts husband and wife founders, Jeffrey and Ching, who have dedicated themselves to breathing new life into this ancient art form. These beautifully bound plain sketchbooks are perfect for journaling, sketching & note-keeping. Every piece is an original work of art and no two pieces are ever the same. The featured patterns conform to internationally recognized traditional marbling patterns.
PREMIUM COLLECTION
S K E T C H B O O K   J O U R N A L
SGD$28.00 + $5.00 Postage (Local delivery only)
Material: 150 gsm acid-free paper
Paper colour: Cream (Natural)
Size: Approx 21 x14.8cm
Inner pages: 80 sheets
Weight: 424g
Binding: Thread-sewn, exposed spine
* Each book features an original, one-off hand-marbled pattern by the artist. Only ONE piece of each design will be available.
* Due to naturally occurring irregularities in the hand-marbling process, some variation in colour and texture may be expected.
* Product Codes with an "M" suffix denotes presence of metallic colours in the marbled finish.
P1001
SOLD
P1002
SOLD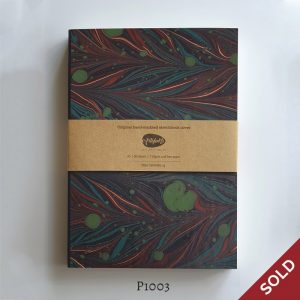 P1003
SOLD
P1004-M
SOLD
P1005
SOLD
P1006
SOLD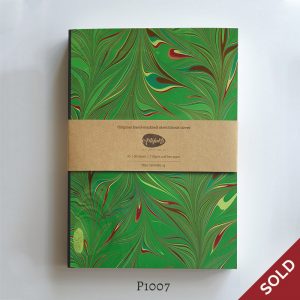 P1007
SOLD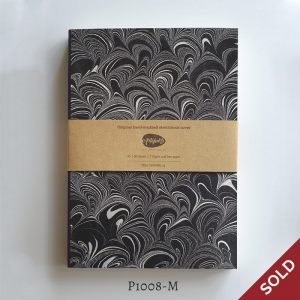 P1008-M
SOLD
P1009
SOLD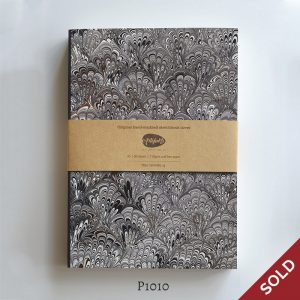 P1010
SOLD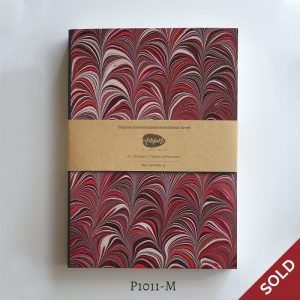 P1011-M
SOLD
P1012-M
SOLD
P1013-M
SOLD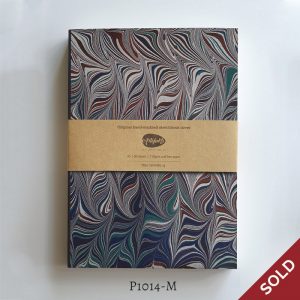 P1014-M
SOLD
P1015-M
SOLD
P1016
SOLD
P1017
SOLD
P1018
SOLD
P1019
SOLD
P1020-M
SOLD
P1021-M
SOLD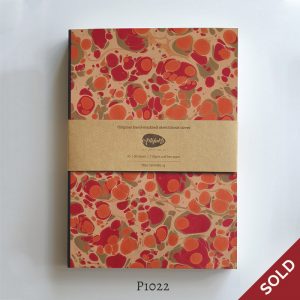 P1022
SOLD
P1023
SOLD
P1024
SOLD
P1025
SOLD
P1026
SOLD
P1027
SOLD
P1028
SOLD
P1029
SOLD
P1030
SOLD
P1031
SOLD
P1032
SOLD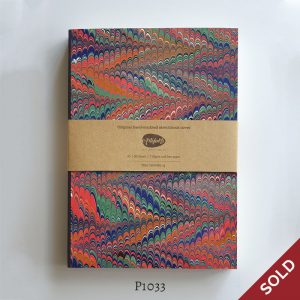 P1033
SOLD
P1034
SOLD
P1035
SOLD
P1036
SOLD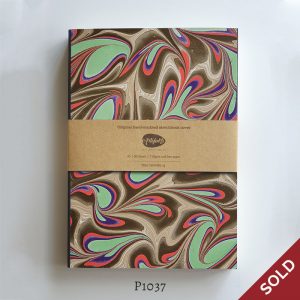 P1037
SOLD
P1038
SOLD
P1039
SOLD
P1040
SOLD
P1041
SOLD
P1042
SOLD
P1043
SOLD
P1044
SOLD